Cheer Shoes
Need cheer shoes? We offer the best in high-performance cheerleading shoes.whether you're a Flyer, Tumbler or an All Rounder AASCF have what you need to make you the best cheerleader on the floor.
Our innovative styles of Varsity and Kaepa Cheer Shoes will take you to the competition mat.
We offer four styles of shoes -
Kaepa Delta
Varsity Flex
Varsity Last Pass 2.0
Varsity V-Force
Our shoe sizes are in US sizings - To find the right size shoe for you download the Shoe Sizing Information HERE
For more information about our Varsity shoes contact merchandise@aascf.com.au
Or for bulk prices and team discounts see the photo below or you can dowload HERE
NEW FOR 2017 - VARSITY "MY WAY" FULL CUSTOM SHOES
Varsity has introduced the V Force My Way, an all knit shoe that teams can now customise with their team colors and name.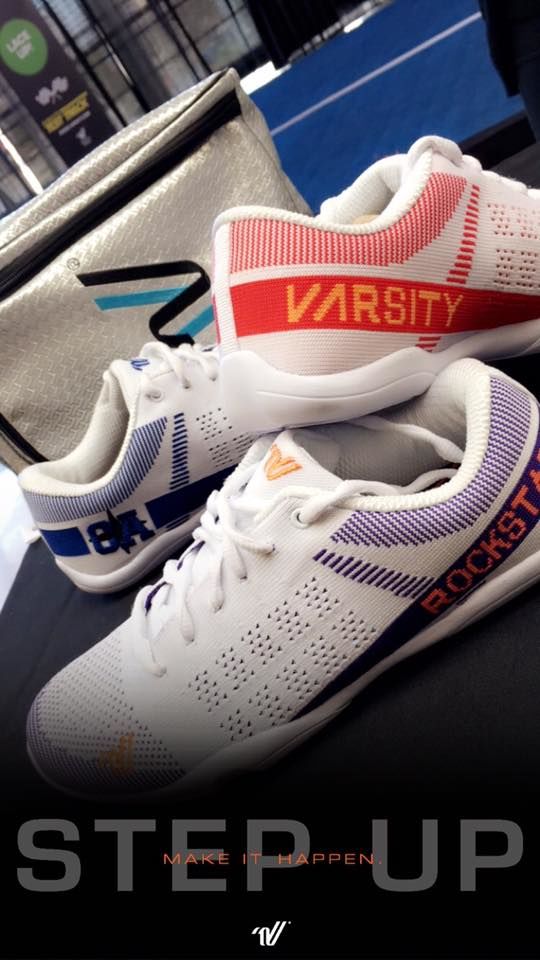 Eight USA programs participated in the pilot customization program, including the California All Stars, and ACE of Alabama. All eight gyms debuted their customized shoes throughout the 2016-2017 competition season.
The original V Force launched in 2015 as the first all knit shoe exclusively designed for cheer athletes. The V Force knit shoe is also Varsity's lightest cheer shoe, an asset to teams that incorporate intricate tumbling passes into their routines. It features state of the art hand grips for bases and top girls and a reinforced insole with an orthotic-like arch support which makes this an ultra-comfortable high performance shoe.
AASCF are currently taking MY WAY orders and very proud that we have already received our FIRST Australian order which will see our pioneer club taking to the floor in 2017 in their FULLY CUSTOMISED club shoes
:-)
PLS NOTE - Varsity advise there is a minimum order of 150 prs
For more information contact merchandise@aascf.com.au