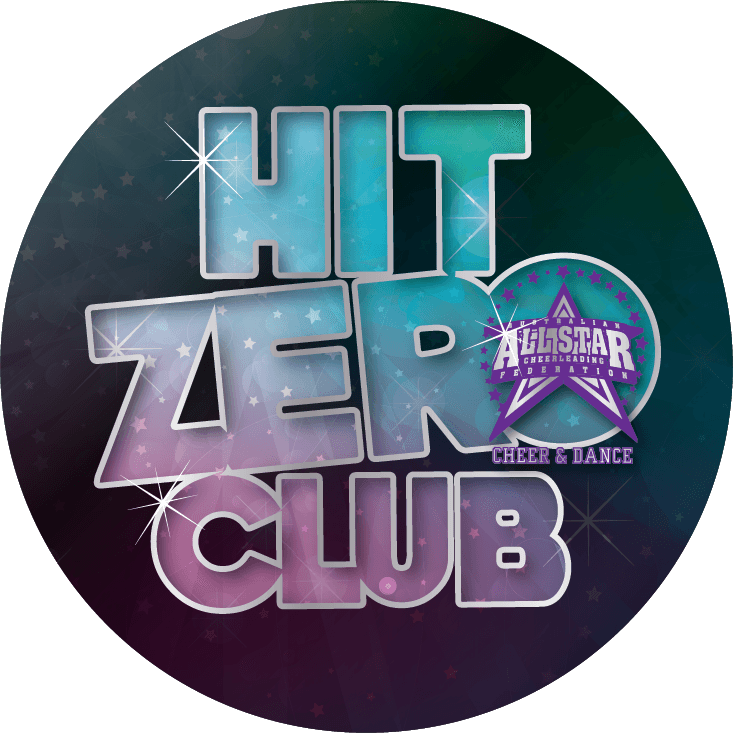 AASCF "HIT ZERO CLUB" Challenge
For many teams the highlight of their competition experience is receiving the AASCF "YOU HIT ZERO" stamp and "HIT ZERO CLUB" badges from our Safety Judges...
Therefore, excited to announce that for the 2017 AASCF season AASCF is initiating our HIT ZERO CHALLENGE where AASCF will track and recognise those teams who perform a flawless routine and receive the coveted YOU HIT ZERO stamp via our HIT ZERO LEADERBOARD....
All teams who HIT ZERO throughout the season will be placed onto our LEADERBOARD with the final winner claiming bragging rights for 2017 as well as being recognised & receiving our awesome HIT ZERO ROYALTY plaque at our 2018 AASCF COACHES CONFERENCE
Leaderboard will be posted soon!!!
.