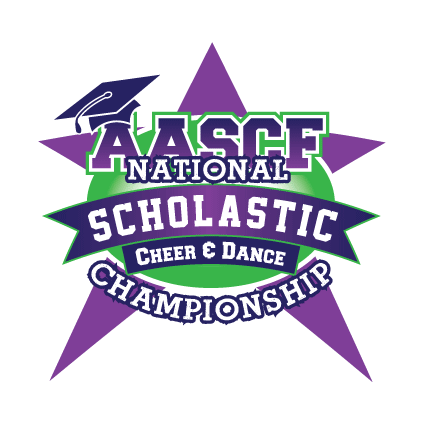 AASCF SCHOLASTIC NATIONAL CHAMPIONSHIP
In its 4th year, Scholastic Nationals is where our countries Primary School and High School teams come to compete to be the TRUE Scholastic Nationals Champions. We are so excited about the growth of the AASCF Scholastic National Championship which is held each year in October at the Sydney Olympic Park Sports Centre. It is a chance for the Schools to be the Stars of the show! The environment is supportive and encouraging to all participants with lots of added fun activities to make it memorable.
Apart from the usual section of all Levels in Cheer and Styles of Dance, Schools can compete in Dance Doubles and Group & Partner Stunt;
PLUS, SOME FUN EXTRA INDIVIDUAL COMPETITIONS
Scholastic Best Tumbler Award – All Girl & COED
Scholastic Highest Basket – All Girl & COED (not for Primary school)
Scholastic best Fouette's Award
Scholastic best Bow & Arrow and Scorpion Award
AND NOT FORGETTING THE OVERALL AWARDS
Scholastic Best School Mascot Award
Scholastic Spirit Award
AASCF SCHOLASTIC NATIONALS AWARDS
1st, 2nd and 3rd place Plaques and Banners for Cheer, Dance, Stunt and Dance Doubles.
1st, 2nd and 3rd place Medallions for winning athletes.
Participation Banners for All Athletes.
Trophies for all the Individual Awards.
Primary & High School Grand Champions in Cheer & Dance.
*Please note Primary & High Schools: Scholastic Nationals is where the most of the Primary & High School teams attend, this is your Nationals and where you will be presented Grand Champion. There will no longer be a Grand Champion Award to Primary & High Schools at the All-Star Nationals in November.
SCHOLASTIC Nationals 2017
NSW @ (Sydney Olympic Park) 14th October
2017 AASCF CHEER & DANCE COMPETITION SERIES INFORMATION PACKAGE